If you ask people the criteria for a successful personal relationship, most will concur that trust is just as important as love. For without trust, love can be stifled, wither, and fade away. In the business world, even though transactions are often handled with complex legal documents and contracts rather than the simple handshake of years ago, the importance of trust is still quite evident. What is especially important to recognize is that it can take a long time to build trust, but the speed of trust being destroyed can be mere moments.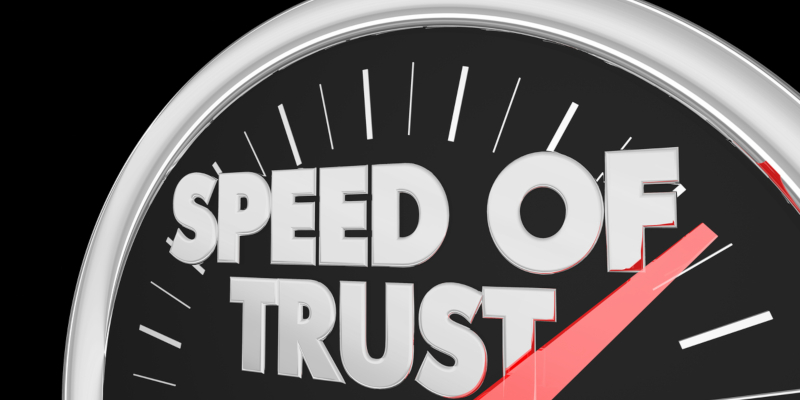 Trust can be seen as currency, and you can never be too wealthy in this regard. All of your business development strategies must take into account how trust is affected. Will your employees lose respect and trust, leading to production issues, turnover, and other concerns? Will your current customers continue to be loyal to your brand, or will they have lost trust and begin seeking out other avenues? Does your strategy build you as an authority in the industry or leave the public wondering if they can trust you know what you are doing? How will your top 20 prospects view you – with trust or doubtfulness?
When contemplating the speed of trust, consider what instills trust to begin with: honesty, reliability, consistency, and communicating effectively. Understanding the role of trust and confidence is the key to learning this valuable skillset so your business can reach its full potential.
At OmniChannel Productions, my multi-channel approach is designed to make sure your story is heard in the marketplace. The story itself is as important as the avenue used to deliver it, as is the role of trust so that your prospects have faith in what they are learning about you and have trust in what you have to say. Reach out today to discuss how live events, on-demand, and webcasts can get your story told.