How to Find, Train, and Retain Talent When Your Labor Resources Are Shrinking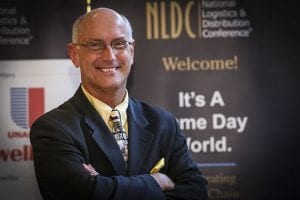 It's clearly time to overhaul your traditional supply chain job descriptions to attract a new mix of talent, but the supply chain profession is fairly new, is often misunderstood, lacks visibility and has a public-relations problem. Yes, I said that out loud. As we approach 2030, the conversation needs to change from jobs to careers in order to build a more positive reputation and fill the increasing need for labor.
"64% say…finding, hiring, and retaining talent remain top challenges for supply chain organizations."
New rule: No crying in supply chain. Accept the challenge; invest in new strategies to accurately assess the value your employees bring to your business.
Finding Employees
The types of positions you need to fill are transforming, and previous blue-collar employers must pivot to offer grey-collar career opportunities. Future employees will be managed in a culture of flexibility, enabling them to work in an environment of new technologies and improvements with continually changing processes. As you learn how to balance the complex ratio between automation/robotics and the human workforce, your starting point with labor needs is somewhat obvious, but not simple.
Reconsider existing talent. New processes are an opportunity for current employees to transition from repetitive jobs to carefully revised roles involving more creativity, administration and oversight.
match work to available workers on a case-by-case basis
evaluate what people can do that automation and robotic processes can't do and redistribute the work
Human and non-human workforces are a team. Technology may increase pace and accuracy, but until Artificial Intelligence (AI) advances, robotics don't exhibit soft skills like verbal and written communication, creativity, social skills, flexibility and critical thinking. That's a good thing.
 Uncover new employees. We must change demographic perspectives. Human resources departments should focus on adapting jobs to workers with limited speed, mobility, dexterity, stamina and technical proficiency if (and only if) they offer greater accuracy and quality, a more responsible work ethic and a greater enthusiasm for their work. Pay close attention to that caveat.
Focus searches around burgeoning areas of urbanization; explore and recruit a more diversified pool of candidates who are eager to make meaningful contributions as the workplace evolves:
women
 ethnic minorities
speakers of different languages
people with disabilities
older people and retirees
recently-discharged military veterans
legal immigrants
people with criminal records who have paid their debt to society
Training/Educating New and Existing Employees
Educational institutions are suppliers. Reach out to local schools to provide sponsorship, and expose students to real-world supply chain operations and challenges. Offer co-op positions, internships and externships (working remotely from campus).
Pique student curiosity. Let them know the supply chain industry has a high demand for labor aimed at career opportunities using exciting new methods, tools, and technologies. They'll have access to cutting-edge science and engineering not yet widely-used (and some that don't even exist yet)! Amazon and other high-tech logistic startups will only be visible in the rear-view mirror.
Retaining Employees
Retention issues can be minimized by developing and adopting clearly-defined standard operating procedures (SOPs), allowing any employee to carry out all routine processes and contingency plans without being dependent on the knowledge of more experienced peers.
Gain ground by developing these important capabilities:
flexible company cultures that allow supply chain professionals to thrive
effective education and cross-training methods for the workforce of the future
more appropriate methods of performance evaluation
Evaluate workers, measure their performance and relay feedback on employee job performance in real time. Yes, research new visual dashboards and wearable devices that are available to collect appropriate worker data and display individual and team performance in real time. Additional technologies have begun, and more are being developed for this purpose before 2030.
Increasing demands for labor and technological advances are demanding a shift in hiring and management. Take strategic aim at your potential workforce and proactively pivot to meet that need.
Material Handling and Logistics, US Roadmap 2.0
Material Handling and Logistics, US Roadmap 2.0
The 2018 MHI Annual Industry Report Overcoming Barriers to NextGen Supply Chain Innovation, page 31