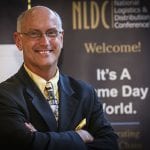 After launching its own delivery services to internal and external customers, Amazon recently snapped up 106,000 candidates eager to work in transportation and warehousing. [i] Yikes!
Amazon is not the only large shipper to extend its logistics capabilities. Start-ups, such as Onibag, are using advanced technologies and processes for next-day delivery in 70 cities across five states―without owning vehicles or warehousing centers. [ii] Remind me why we like technology, again?
What Should Supply Chain Leaders Do?
Prepare for a competitive market for NextGen supply chain talent
 Produce new strategies for employee retention [iii]
Focus on current and future business issues―past models don't hold the answers
Appoint a lead who can prioritize change and communicate effectively
Invest in continual learning and development programs to keep up with NextGen and analytic capabilities
Build relationships with schools, industry organizations and suppliers to collaborate on continuing education programs and training certifications
Establish an innovative group within your company focused on keeping employees up to date on new concepts and increasing engagement
How Can Today's Employees Quickly Become Tomorrow's Leaders?
Maintain a corporate culture that encourages a sensible work-life balance. The Millennial workforce refuses to operate in isolated silos; they don't compartmentalize their career, social network and community. Instead, cross-functional teams collaborate to solve problems and achieve goals in informal workspaces that combining technology, social engagement and gamification.
Research has shown that gamification significantly improves worker engagement and performance. It can also help standardize operating procedures, track how well workers follow them and aid in creating training activities. Yes, this is really happening.
Use technology to facilitate virtual work, such as telecommuting, whenever possible
Show appreciation for a job well done with recognition and meaningful incentives
Explain the advancement tracks from entry-level positions to executive management roles and how to achieve them
Make ongoing training a priority to help improve skills and productivity
Offer tuition reimbursement for continuing education, certifications and advanced degrees at every level—executives, managers, and front-line workers
Offer cross-training opportunities for well-rounded employees to explore a variety of roles [iv]
A recent APICS survey found that Millennials in the workforce are enthusiastic about careers in supply chain management because they get to work with the latest technologies, so we're going to let them. To support the transition to NextGen, supply chain leaders need to devise new ways to attract Millennials. Companies need people who can handle sophisticated data analysis (red skills), and who have strong communication skills, business acumen and political savvy (blue skills). Deloitte calls individuals with both red and blue traits "purple people," but they are a rare breed. Until we find some of these elusive creatures, partner those with blue and red skills as often as possible.
Analysis and research show there is also a shortage of senior leaders, a critical issue because they exert more influence when delivering data-backed insights that create real business value. [v] These will be purple people with gray hair, folks. They should stand out like a sore thumb, easy-peasy!
Study up, tune your attention and sharpen your strategies to create a leading-edge supply chain culture.
[i] The 2018 MHI Annual Industry Report Overcoming Barriers to NextGen Supply Chain Innovation
[ii] AT Kearney 2018. Accelerating into Uncertainty, CSCMPs Annual State of Logistics Report, Page 17
[iii] Material Handling and Logistics, US Roadmap 2.0
[iv] Material Handling and Logistics, US Roadmap 2.0
[v] The 2018 MHI Annual Industry Report Overcoming Barriers to NextGen Supply Chain Innovation, Page 32.